TIME OUT NEW YORK Recommends GIRL CRUSH & Awesome PRESS!
TWO WEEKS TILL NYC on May 26th at 54 BELOW!
THIS WEEK has seen some awesome press, people! And some awesome people pressing the show, people!
TIME OUT NEW YORK RECOMMENDED SHARRON MATTHEWS: GIRL CRUSH
Sandwiched between Jinx Monsoon and Justin Vivian Bond in the PICKS FOR THIS WEEK IN CABARET in Time Out New York is this: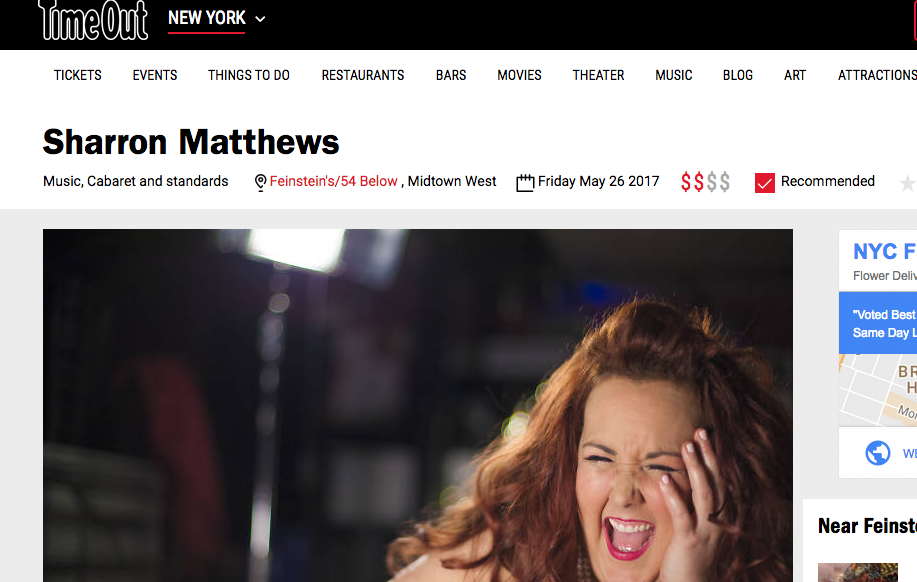 How awesome is this? Pretty awesome.
BROADWAY BOX publishes an awesome article!
An awesome online magazine that covers Broadway, Off Broadway, and Cabaret did a question and answer that covers Elaine Stritch, Mean Girls, Girl Crushes, Beyonce, My sister Gwen and a lot more…and ends with A RUPAUL gif. Life is good.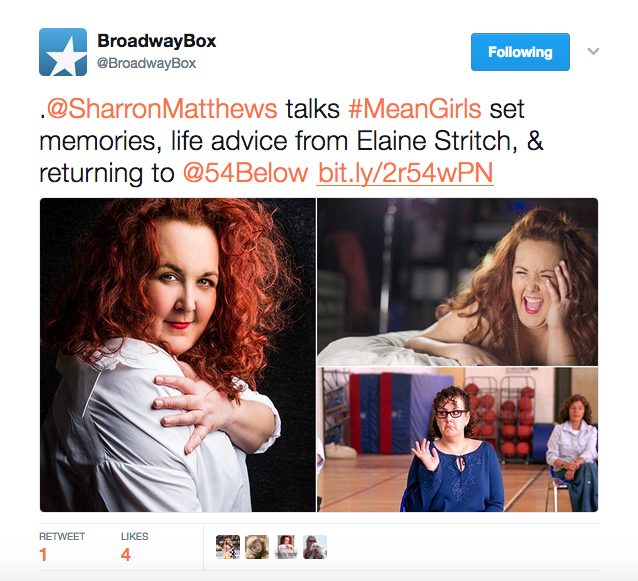 FOR the full article click here OR go to the articles page on this/my website!
One of my LONGTIME fave sites publishes another question and answer! Harold Sanditen, an amazing cabaret artist and writer for Cabaret Scenes, did a fabu interview with me for my NY show while he was in the UK, waiting for a plane to Israel. Cabaret is FANCY!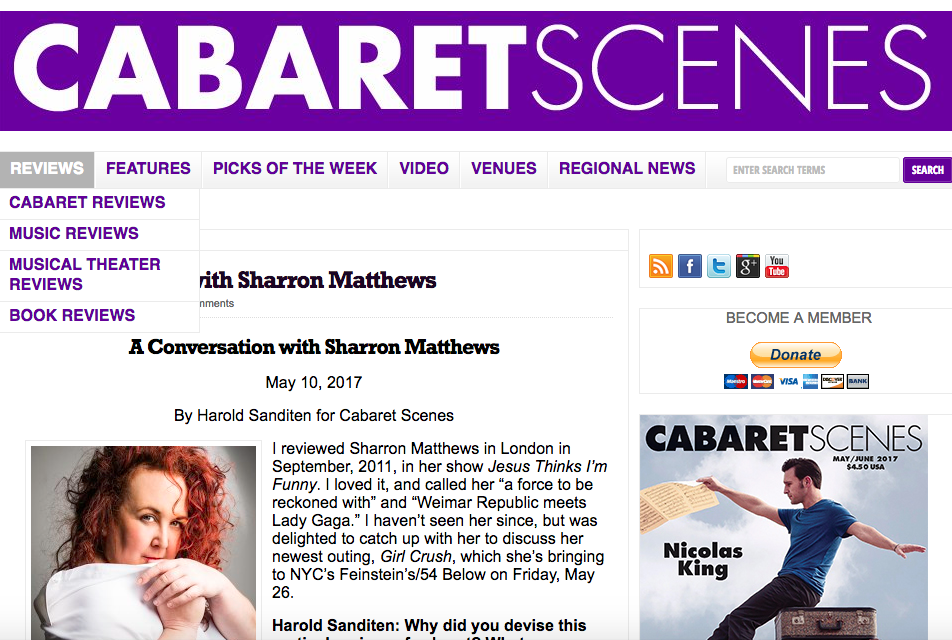 For the full article click this link OR go to the articles page on this/my website!
GET TICKETS for 54 Below HERE: