MEAN GIRLS on the Big Screen in the UK, Christmas with Jann Arden in June and I did not die in Gananoque!
I made it YOU GUYS!! I AM HOME and I didn't die!! Cue the sounds of choirs singing and all the spiders and mouses weeping with sadness (or happiness) now that I am gone from Gananoque! Don't get me wrong peoples…it is gorgeous…totally beautiful! Like, not a bad view to be found…but with the mouse poo and the spiders (the management moved me to a new place…they probably could not stand the internet gripping…) and then, in my beautiful NEW place the upstairs neighbour decided to get super-ass drunk and play "Thinking Out Loud" by Ed Sheeran about 400 times…whilst singing along…and dancing…I think…the result seemed to be a lot of falling…THIS GIRL WAS READY TO COME HOME!!
The cast, management team and musicians were a dream at the Thousand Islands Playhouse…as were the awesome audiences…we really had a great time on the stage….and here are my peeps…on our last day…

Leon Willey, David Keeley, Patricia Zentilli and myself dunk our feet in the St. Lawrence before the last show. I love these guys. A lot.


And then we added in Steven Greenfield (musical director) and Skylar Nakazawa (stage manager)…we are only missing Isabelle Ly (assistant stage manager) and Paul Clifford (Bass dude) from this shot. Truly an awesome group! (Why does every picture of Patrica look like it is from a magazine…that girl is so lucky I love her…)
I will miss them all…but…
I did forget to tell you guys one thing…one important thing.
There was one person who totally failed me up in the wilds of the Thousand Islands…just one…
Remember that night I told you about? The night we were all at Keeley's cottage…back when I was staying in my Blair Witch cottage…Keeley's cottage was very fancy by the way…he had a fucking fireplace…made my place look like…well, how it really looked….the Blair Witch cottage…ANYHOW!! We were telling some scary stories…and someone (STEVEN) brought up that movie "the Ring" and mentioned that he thought that girl might be out there…in the woods…waiting…
WELL…I made that effer walk me home…and after I got into my cottage and locked the door…and closed off all the lights except for the one in my bedroom…listening to the hum of my space heater as I got ready to go to bed…the lights and all the power went off.
There I was…just standing…in the pitch fucking dark…and the breaker? Was on the porch…many steps away…in the pitch black…and I could not remember where I had put my IPHONE 6.
And I did the only thing a girl who grew up in Hamilton who finds herself in this position could do.
"Um….Siri?"
She was not there. That fucking bitch.
She will occasionaly read my texts for me…but where is she when you REALLY NEED HER?
Steven Greenfield (who I adore) is lucky he did NOT try to pull a prank on me…because by the time I got to the breaker box in the COMPLETE dark I was so hepped up on fear-goofballs that I might have knocked the poor man out with flailing arms.
Anyhow, it is all less scary as I find myself here in my office in Stratford.
A couple really cool things happened right after "Closer Than Ever" finished!
NUMBER ONE COOL THING!!
Over in ScotLAND, my friend Barry who works at the Edinburgh Fringe Festival, sent me a message on the old twitter to tell me that they were doing an open air screening of "Mean Girls" as a part of the Edinburgh Film Festival.
What?!? How frigging cool is that? I asked him to take a picture for me and he did…in spades…he got a BUNCH of people to take pictures…and there were tweets…and so much fucking promo that I CANNOT believe I did not take a show to ScotLAND this year. Ah well. Look at these!!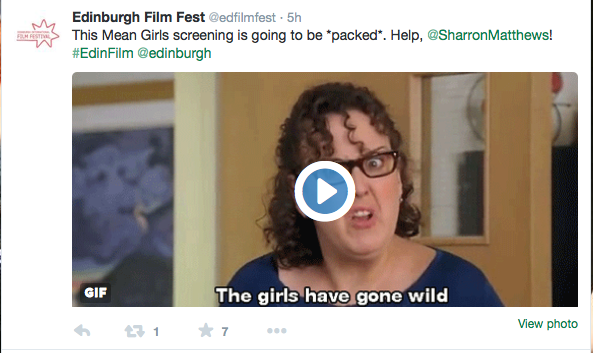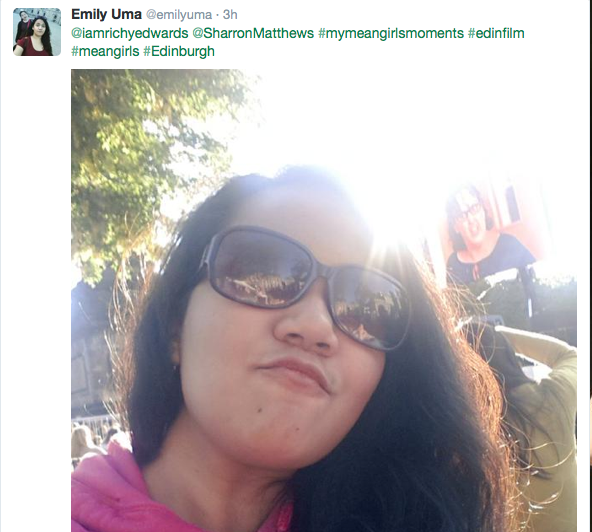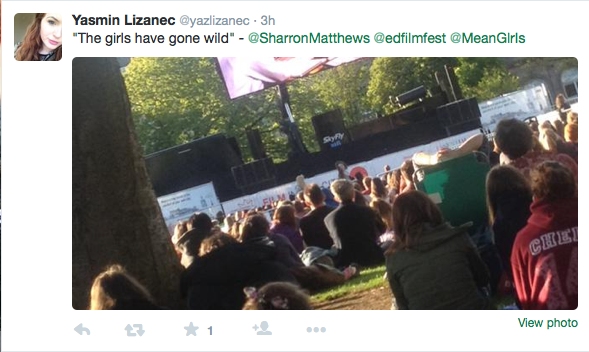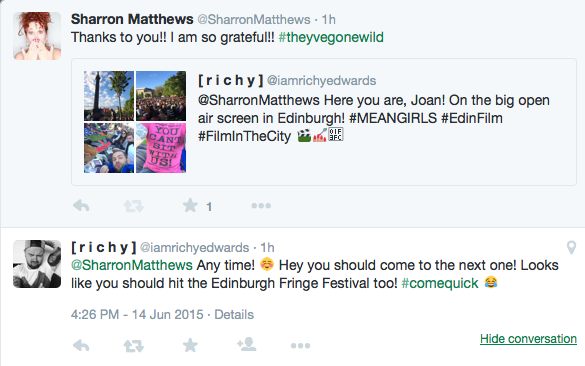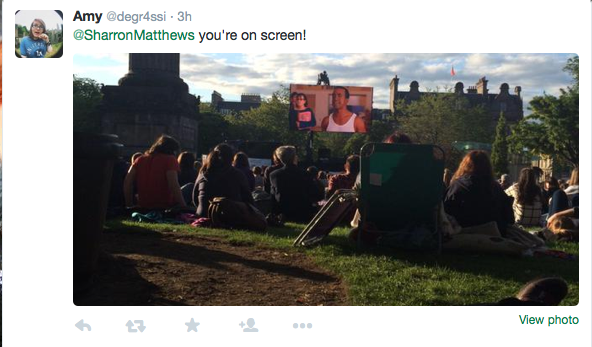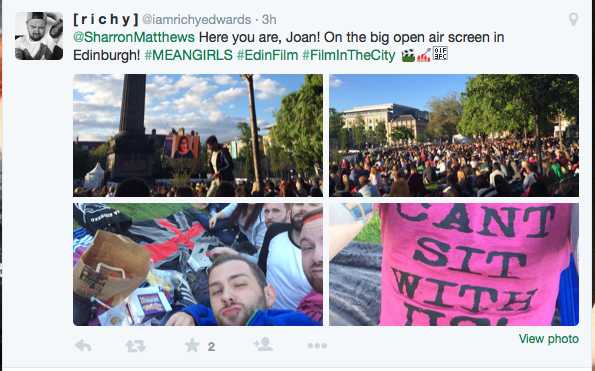 SOO FUCKING COOL, RIGHT!?!?!? I wish I had been there…there is a grant for that, right? NOT!!!
Number Two Cool Thing.
After I was done in Gananoque I drove to Toronto to sing background on Jann Arden's super awesome upcoming CHRISTMAS ALBUM! I spent some quality time (eating cupcakes and chips) with Jann and her tour manager, Chris (also a very dear friend) and the UBER COOLEST, Bob Rock…her producer…he effing producer METALLICA and Aerosmith, people…he is cool…no, like really cool…I mean…here he is…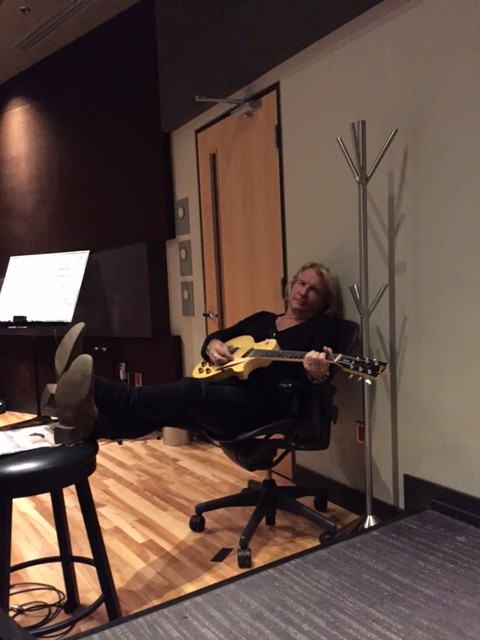 RIGHT!?!
I really had the best day. And every once in a while I would look at Jann, in the tiny sound proof room…both of us in front of a mic…both in ear phones…and I felt giddy as a school girl. Oh we laughed…oh how I tried not to wreck her Xmas album…Jann says it will be for sale in the fall…it is really a wonderful album. LORD, she can SING!! LORD!!! She and I took some shots…no really…we neither of us, love the internet…. : )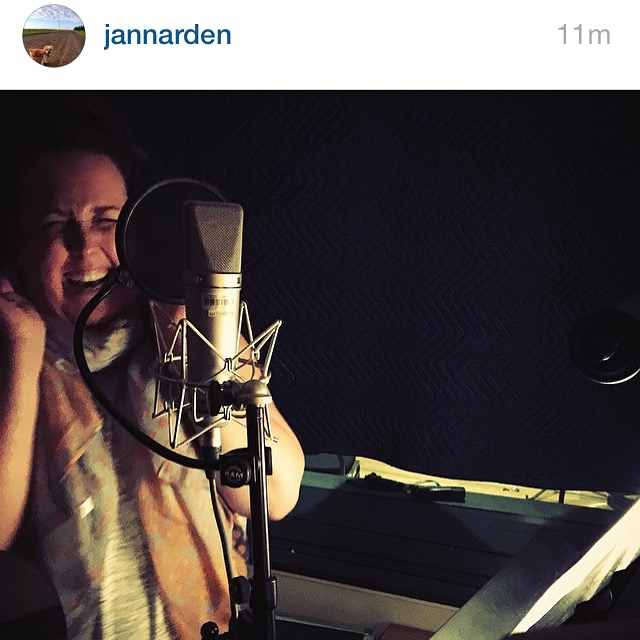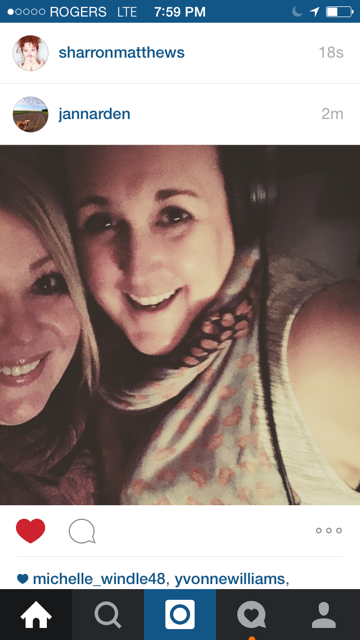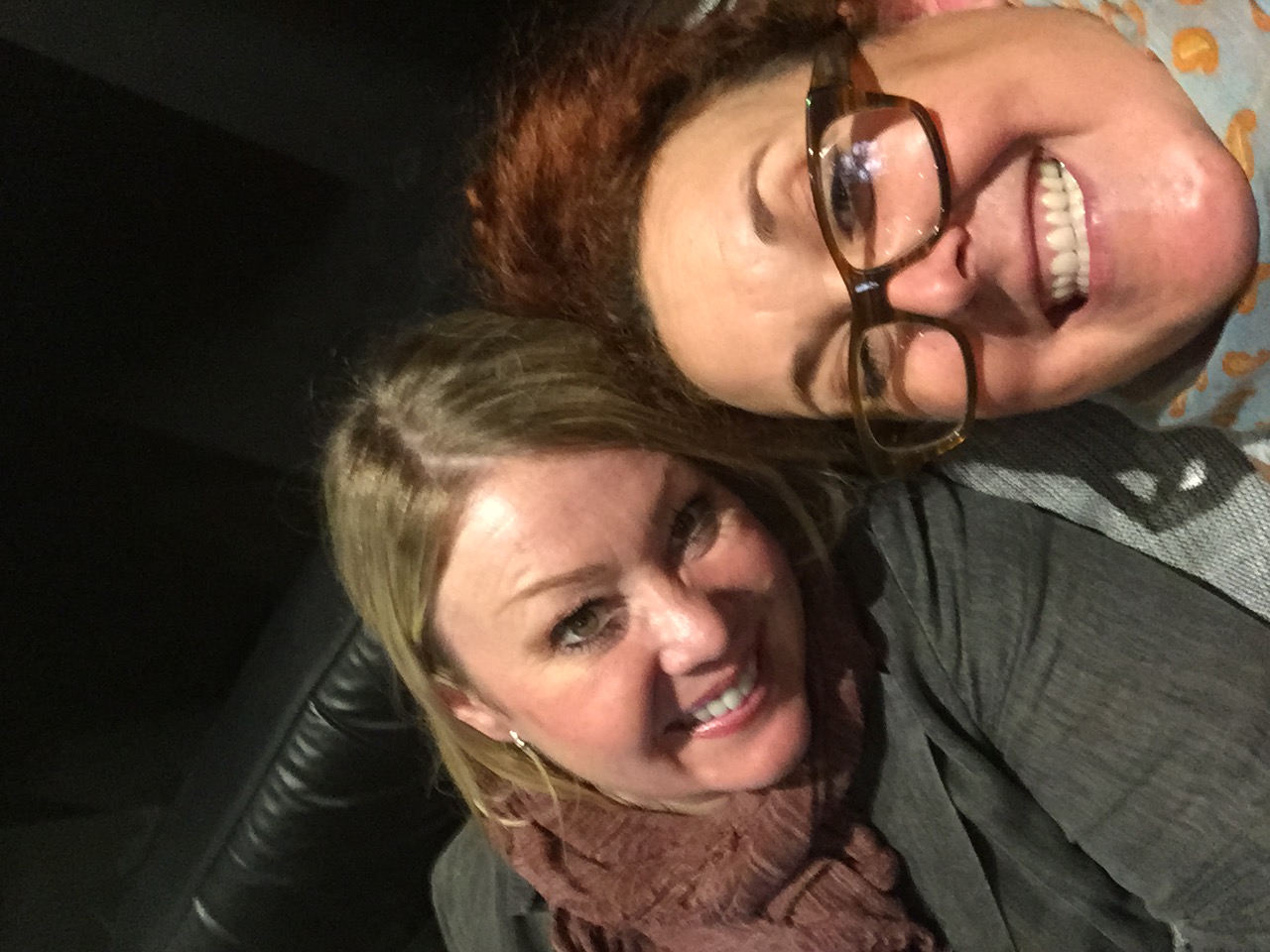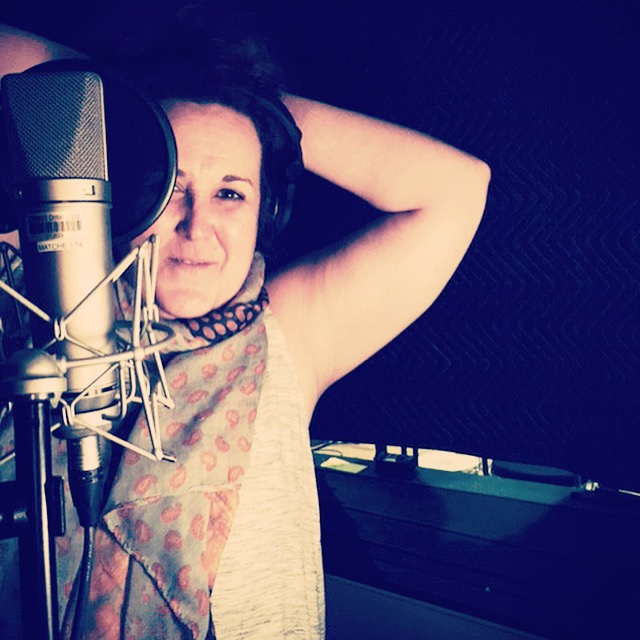 And one of the coolest things that happened was some of Jann's followers had seen me on my tour with Mary Walsh!!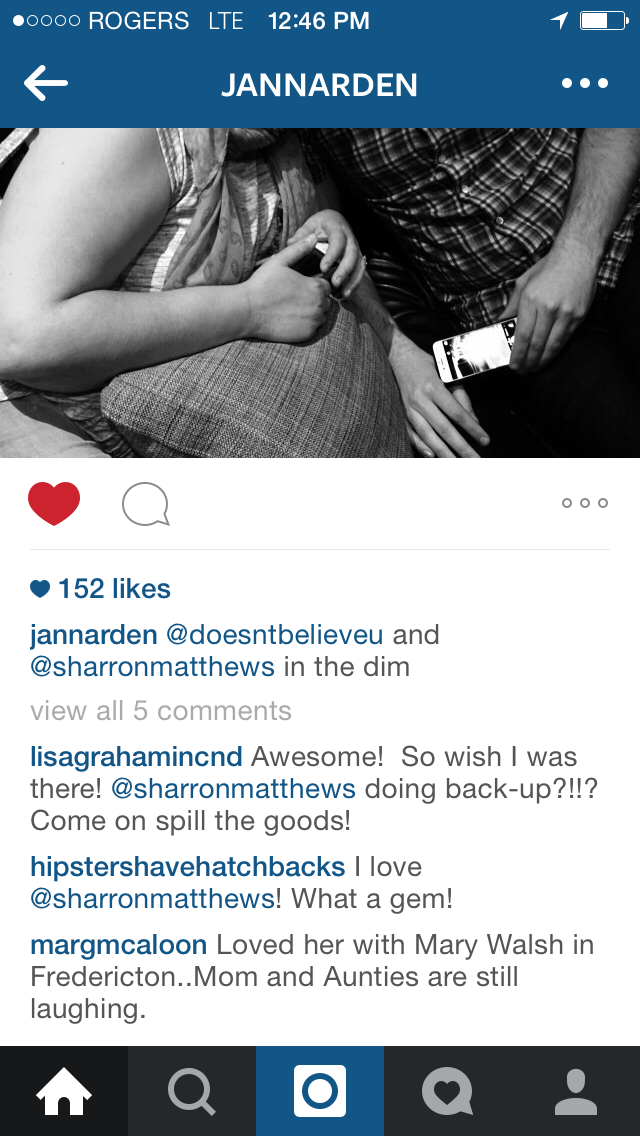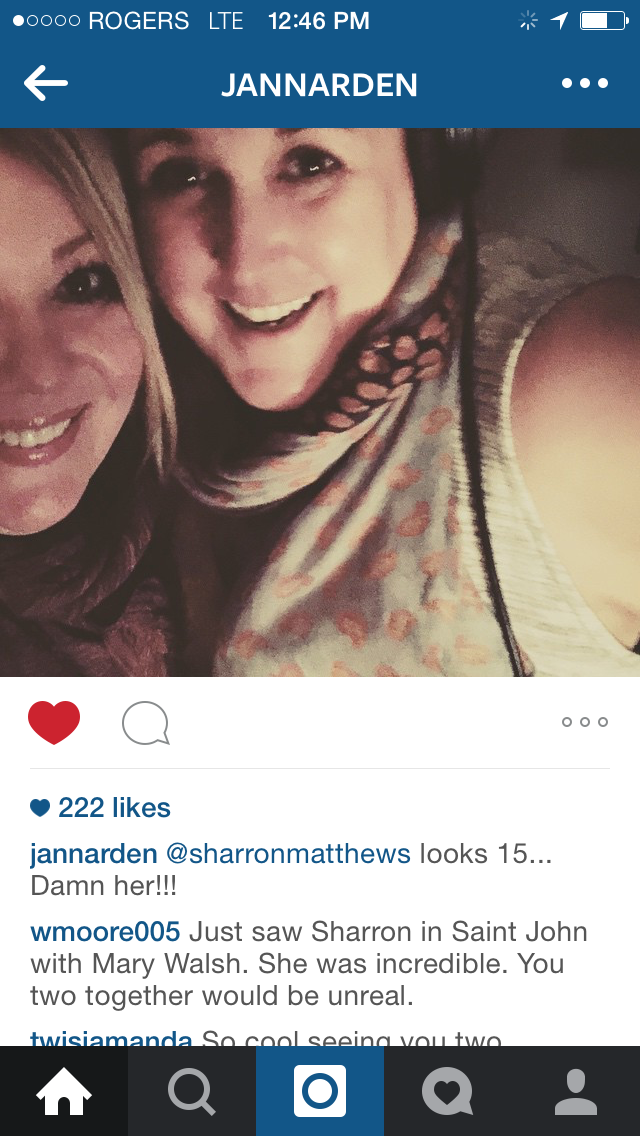 WHAT!?!?! SO amazing!! I felt at that moment I might still have a chance of being the oldest overnight success in history. Something to think about huh? Well…there you have it. I am alive. I was on a big screen in Edinburgh and a studio in Toronto with Jann….and the girl from the Ring did not suck out my soul….and Siri was no help! ONWARD ! Take Care, peoples!! See you soons!!
(I have an Ontario date coming up with Mary Walsh that I just booked but I can't say where just yet! So keep your eyes PEELED!!!)
P.S. I just heard a rumour about the shows here in Stratford next year…so I am brushing off my red disco body suit and dance skirt…and I will pop my head all I want.