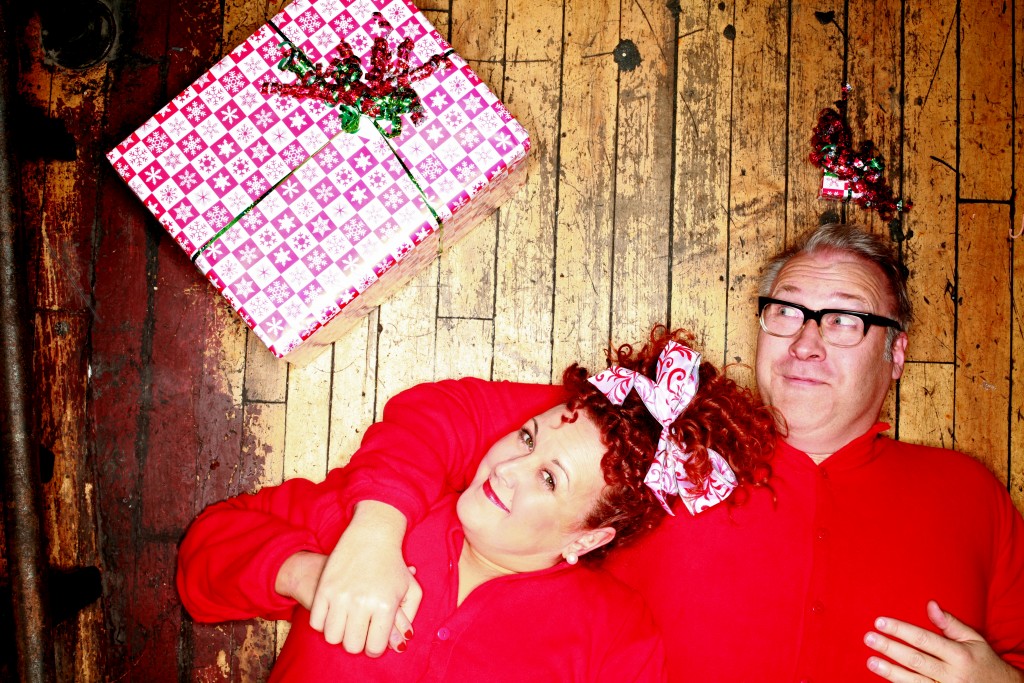 AFTER FOUR YEARS OF HIT RUNS, Sharron Matthews and George Masswohl, acclaimed Canadian musical theatre couple wanna bring you a little Christmas, AGAIN!!! Sharron and George's Super Fun Christmas Sing-A-Long is a BONA FIDE Christmas tradition, people! ALL FOUR YEARS have been SOLD OUT weeks in advance!
And, as with every beloved Christmas tradition (like the annual viewing of White Christmas or The Grinch) it will be almost exactly the same!! Just the way you like it!!
Always PACKED with amazing guests (that they bring along OR from your own community!) The cookie table is always a hit!! YES! There is a cookie table! You can bring some of your own to contribute or just sample the delightful fare! Will you bring some this year!?!?
In the true spirit of Christmas, Sharron and George can help you arrange a food bank for your theatre or venue to go along with the show, asking all the audience to bring along a non- perishable food item. The audience of Sharron and George's SUPERFUN Christmas sing a- long has helped to bring food to hundreds of families.
Every year, Sharron and George take to the stage to bring the people what they want in a Christmas Party…they all wanna laugh, have fun, and SING their favourite holiday songs!
So, with SONG SHEETS for ALL, Sharron and George, along with their special SECRET guests, will treat revellers to a new twist on the holiday sing-a-long!!
AGAIN!!!
OH, THE HOLIDAY FUN.
Don't miss out!
"Think Beyoncé and Jay Z, only with show tunes. That's Sharron Matthews and George Masswohl, the musical theatre power couple." – Richard Ouzounian, The Toronto Star

"This was a night not to be missed. If you're looking for a fun way to get into the holiday spirit next year, be sure to make Sharron and George's Super Fun Christmas Sing-A-Long part of your annual Christmas traditions." – Mooney on Theatre

"Nothing says Christmas like roast turkey, cranberry dressing…..and Sharron and George's Super Fun Christmas Sing-A-Long!" – Crew Magazine

"Together they are dynamite! Quite Simply a blockbuster!" – Gary Smith, Hamilton Spectator