GIRL CRUSH wins BROADWAY WORLD AWARD "BEST CABARET PERFORMANCE 2017"!!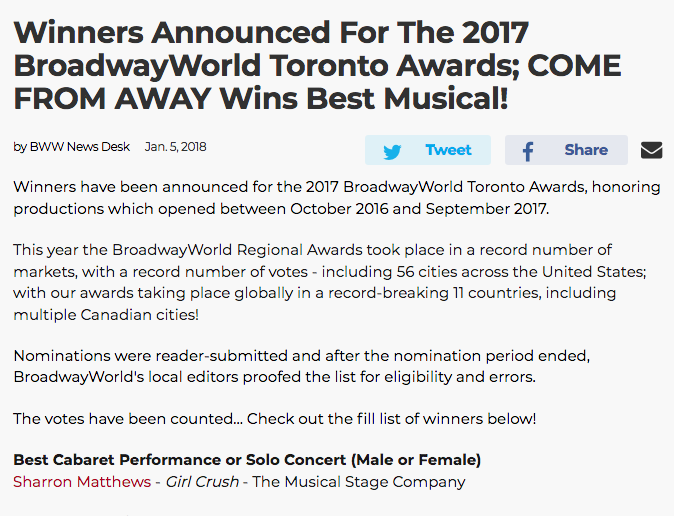 Thank you to BROADWAY WORLD for the honour of the award for Best Cabaret Performance or Solo Concert of 2017 for GIRL CRUSH in HIGH PARK last July!
Thank you to Lunchbox Theatre in Calgary for helping me develop this cabaret and to Musical Stage Company and Canadian Stage for producing the beautiful night in the park last summer, which this award speaks to! AND thank you to KEVIN RAMESSAR for his beautiful accompaniment on this night!

I LOVE CABARET! I LOVE LIVE MUSIC! I LOVE THAT PEOPLE CAN SEE THAT IT WORKS IN LARGE FORUMS!! ONWARD! : ) Thanks to
Mitchell Marcus
, Mark Bellamy,
Kevin Ramessar
, Vincent Bundick,
Jason Chesworth
and all who worked and continue to work on this cabaret with me!