Mice, Spiders, Blair Witch and the Ring…and beautiful views….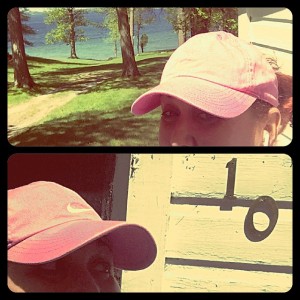 Hey ALL YOU PEEPS OUT THERE ON THE INTERNETS!!
I have new BLOG address!! HERE!!
I am fancy as all eff!
And the fanciness continues…a fancy new website has been set up by the amazing Blair Francey at bfdesign.ca…he has moved me over to a site where I control everything myself.
Terror and joy fill me about all of this.
And boy oh boy…I have not blogged in a while!!
AND I have the perfect location for bloggin!
I am in a cabin on the St. Lawrence river while I perform in "Closer Than Ever" at the Thousand Islands Playhouse.
Now…as one might imagine…a girl who grew up in the city can find…challenges when living in the forest. In the wilds, as one might say.
For serious, people, it is dark as fuck out here at night.
David Keeley, Patricia Zentilli, Leon Willey, SkyLAR Nakazawa, Isabelle Ly and Paul on Base (yes, he has a last name…but I enjoy "Paul on Base" better) have laughed as I recounted to them my terrors of sitting in my cottage as the wind howled and the thunder rolled (sort of like the song, but different) and I was afraid to look outside…because you know how it goes…one moment you are looking out the window and the lit up space is empty…and then the lightening goes again…and there is a deranged person standing looking at you…and then they are gone…you know!?!?
I told Patricia that if she wanted to imagine what it was like when I was in my cabin at night, picture me on the couch, wrapped in blankets up to my nose, clutching my WELL USED yellow fly swatter…and it is not just reserved for flies…but for ants, mosquitoes, spiders OF ALL SHAPES AND SIZES…and all other unnamed bugs…watching downloaded (NO WIFI PEOPLE!! FOR SERIOUS!! I had to friggen tether!) episodes of "Broadchurch" (SO GOOD), "RuPaul's Drag Race" (of course), "Outlander" (awesome) and a DVD set of "Homeland" season 4 that Ian Simpson lent me (when will Carrie stop sleeping with that young boy? SPOILER ALERT) till the wee hours.
I have written some stuff on the old FB, in lieu of having access to my blog…stuff like…
……………………………………………………………….
MAY 22nd
Today, Reasons Why I Don't Want to Get Out of Bed at 11:43am and Other Thoughts:
1. I have to clean out the 1000 Mayflies in my bathroom, because the light was left on.
2. I Just looked at the weather forecast and it is supposed to go down to 2 degrees tonight…
3. We had chips and drinks at David Keeley's cottage last night and we talked about scary movies…and after I had enough time to get over the talking-about-scary-movies I got up to come back to my cottage…and Steven Greenfield asked me if I would be okay to walk alone…I said "I will be fine…the girl from The Ring is NOT out there…"…He said, "What was her name? Samsara. Don't worry she's out there…". Then I made him walk me home. : )
When I went into my bedroom, with all the lights out in the rest of the house…my heater blowing for a while before I slept…All the power went out. And I had to go to my porch…in the pitch dark…I could not find my phone…to restart the power. I have no idea why it went out. Then I couldn't sleep. When I looked out onto the porch, I 100% expected the chick from The Ring to be beside the power box.
I cannot remember the last time I was that scared.
Steven Greenfield is in so much trouble.
4. My bed is warm and I am tired.
5. Where is George?
6. How can people be so up in arms, thinking RuPaul's Drag Race is NOT fixed. COME ON, PEOPLE!! RUPAUL SAYS HE MAKES THE DECISIONS. IT IS REALITY TV.
7. I still love RuPaul's Drag Race.
8. God, I need to take my allergy medication. Oh my god, I am so GD hungry.
9. I am trying to come up with other things to write so I don't have to get up….
………………………………………………………
And then, of course, everyone in the free world sent me pictures of that chick from The Ring…and send me notes about the Blair Witch..
Hysterical, people.
People seem to really like to join in on the scarring and scaring of a friend…bravo all you sadistic bastards!!
And then things like…


And this one was popular!!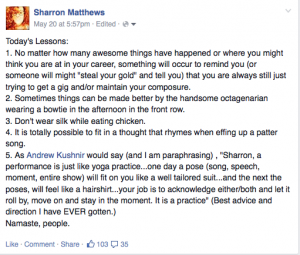 I have seen a lot of beautiful views, as well…as well as spiders and mouse poop…and other things…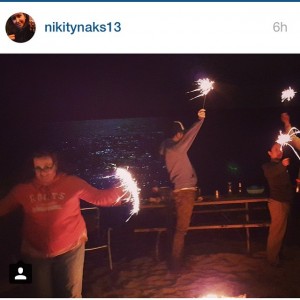 WE HAD A KILLER BONFIRE LAST NIGHT!! WITH SPARKLERS, PEOPLE!!! REGRAM from SkyLAR!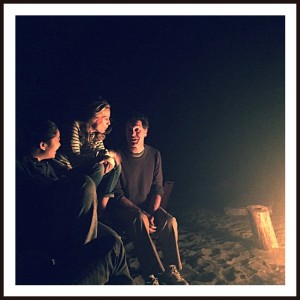 Izzy, Patricia and David….
Patricia, dancing like no one is watching…(maybe some Pinot…)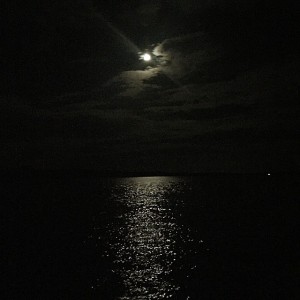 This was our moon view last night…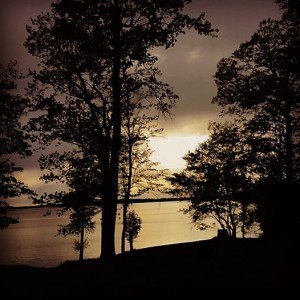 The view as I go off to work….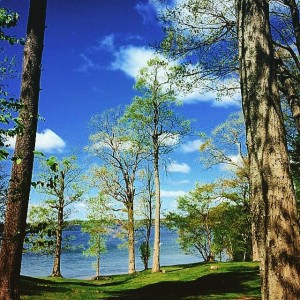 And during the day….
It is pretty gorgeous up here! The show is challenging…it remains one of the hardest, most technical sings I have ever done…but we have a good time. This show is like standing on the head of a pin…you really have to keep a sharp focus every moment. Yes…I know that is what is supposed to happen in most shows…but you know how THAT goes. : )
We still have 20 show left up here. The older folks really dig it…as well at the youngs…I love it when older folks have a good time…they just seem so happy to have a show that they get!
Sidebar: There was a lady in our packed audience yesterday matinee…and I could see that she was the kind of lady that had a silver haired braid down her back, she was wearing her hiking shoes….probably wearing patchooli (I know that is spelled wrong but THAT is how it sounds…) and I say this line:
"Still the faults not mine, quoting Gertrude Stein, there was just no there, there…"
AND she laughed so friggen loud…I got a feminist laugh. I was thrilled.
It is gorgeous outside…I am going for a walk. While the forests are still friendly…before that chick from The Ring and the Blair Witch come knocking!