Zooey Deschanel's HELLO GIGGLES TELLS You the TRUTH about SHARRON MATTHEWS as Joan the Secretary!
So…someone sent me this….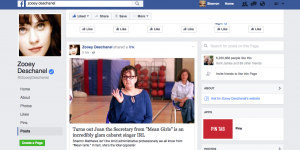 It SAYS, "Turns out Joan the Secretary from "Mean Girls is an incredibly glam cabaret singer IRL"…so first…after I got over the initial shock, I checked to see if this was really Zooey Deschanel's page (it was), I read the article attached (it was awesome…everything I could have dreamed of) and then I looked up what "IRL" meant…I know…I am old…er…ish.
It is am AMAZING article about things I have done featuring links to all my social media and what not…I was so stoked. This shit does not come around very often…and when it does? You social media the hell out of it…especially when you have a boat load of shows coming up!
MANNA FROM HEAVEN!
HERE IS A LINK TO THE ARTICLE IN HELLO GIGGLES! ARTICLE ABOUT SHARRON!! CLICK HERE!!!
DID YA!?!?! DID YA CLICK IT!?!?!?
Lord…PASS IT ON! I WANNA SELL ALL THE TICKETS TO THESE SHOWS!!!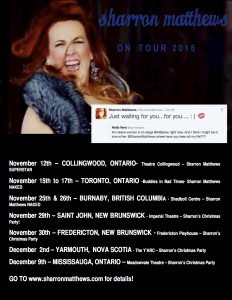 Check out the UPCOMING DATES section on this website for all the info  OR SIMPLY CLICK HERE FOR THE INFO!!
Also, HERE ARE SOME SHOTS FROM 54 Below in NYC!!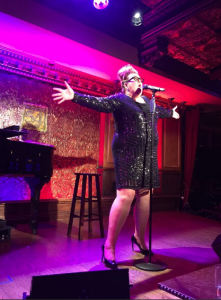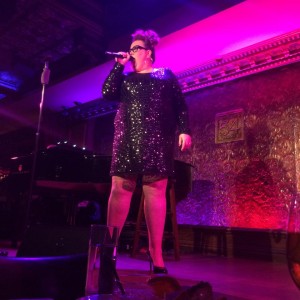 What an excellent night it was.
And it was a CRITIC'S RECOMMENDED PICK by TIME OUT NEW YORK…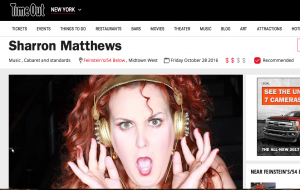 What a night…and then Zooey Deschanel…which is a really nice thing.
COME A SEE MY SHOWS, PEOPLE!! I am everywhere over the next few months….
XOXOXO Sharron
OH ya…and there was this…