EAST COAST TOUR. Bravery Inspires at the end of Cabaret Workshop.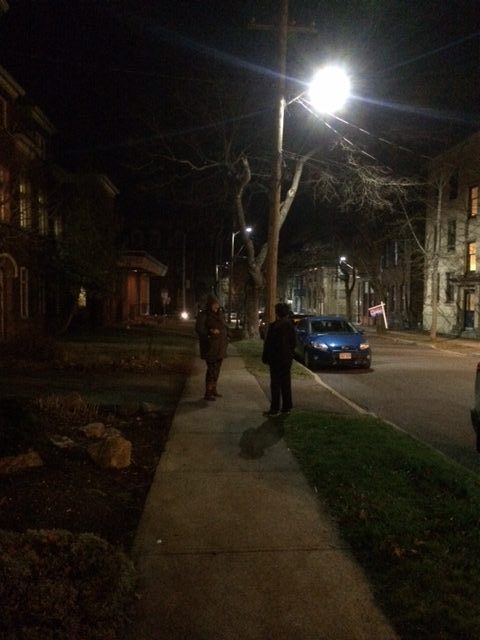 Tonight, I had the honour and joy to teach a cabaret workshop at InterAction in Saint John with Wayne Gwillim.
Teaching these workshops is always a wonderful thing…I find myself endlessly inspired and it moves me to ask questions about my own musical interpretations…it is always a win/win endevour.
And tonight was no different…from 10 years old to 35 years old the singers were impressive and hard working.
There was one boy who was very hard on himself. Like unbelievably hard on himself…to the point where when he forgot the words the second time he ran through his song he just broke…his self confidence…his spirit…we then (the whole class) had a talk about perfectionism and self doubt where I encouraged the young man to come back up and try it again, no matter the outcome, because I thought he would not want to remember the day ending this way…that trying again, even if he held the words, would benefit him greatly. I said that life was funny…and sometimes fleeting…and that he might regret not standing up to his fears. When he decided not to come back up, I didn't harp on it…as he sat dejectedly I worked with all the other kids and made sure that he was fine through eye contact with his teacher.
I did not want to make it a "thing" but I was a bit sad when I looked at his seat at the end of the class and he was gone.
Wayne and I were walking home after, Wayne carrying the veggie platter that comes with my rider…never one to see veggies thrown away, our wonderful Wayne…when out of nowhere this boy showed up in front of me in the middle of the sidewalk.
He: "Can I sing the verse and chorus for you?"
Me: "Go for it"
And then he did…and it was wonderful. He was very brave. Very brave. To sing an entire song in the middle of the street as his friends and their parents walked by. He never lost focus…he never deviated. And I struggled to hold my shit together.
I was so…moved. Inspired. Joyous. Thankful…mostly thankful.
Wayne grabbed this shot as it happened…I don't think it is a bad thing to show bravery like this…you cannot tell who he is…and it only matters to him.
Wayne and I marveled all the way back to the hotel.
What a very special thing.
Here is a lovely CBC interview that I did with Hance Colburne about the workshop with InterAction and the big "Sharron's Christmas Party" show in Saint John tomorrow night.
http://www.cbc.ca/listen/shows/information-morning-saint-john/segment/10959987