Sharron & George's SUPERFUN Christmas Sing A-Long 2015 GUESTS and VENUES ANNOUNCED!!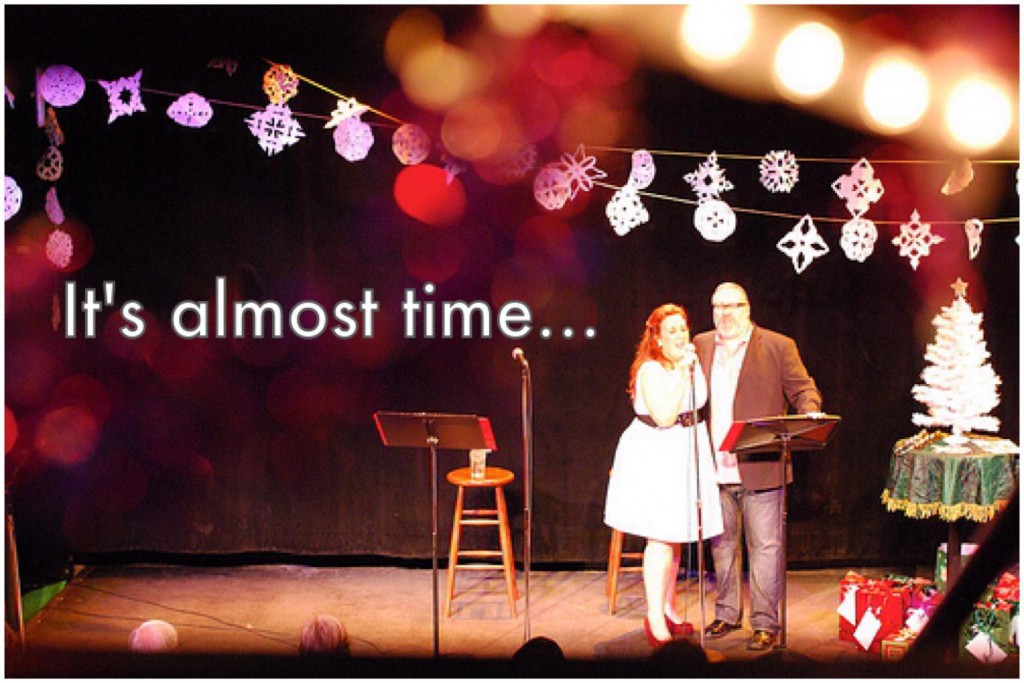 Oh yes…it is ALMOST TIME!
FOR Sharron and George's SUPERFUN Christmas Sing A-Long 2015!!! Can you believe a whole year has gone by!?!?
Us neither…
This year there are TWO new venues for the Christmas Sing A-Long…but wait…you don't know what Sharron and George's SUPERFUN Christmas Sing A-Long is!?!?! REALLY!?!?! Well…check THIS out!!
YOU CANNOT IMAGINE the FUN we have!!
This years SUPERFUN dates are:
December 19th and 20th at Buddies in Bad Times (In the BIG room!! We need more space for all the Christmas LOVE!! And Cookies!!)
AND for the first time, December 22nd and 23rd we celebrate the SUPERFUN Christmas Sing A-Long in Stratford (our hometown) at Revel Caffe!
And the guests!?!? WHAT A GROUP!!
Toronto December 19th at Buddies in Bad Times Theatre:
Firstly, we are proud to host, International Opera Star Brett Polegato, who has toured the world…gracing all it's finest stages…from the Kirov  to La Scala, from Kennedy Centre to Lincoln Centre…Brett is truly one of the world's finest baritones!
BRETT POLEGATO WEBSITE! http://www.brettpolegato.com
John Austin, our annual Storyteller, is going on vacation (who does he think he is…) BUT as a result, this year we are happy to welcome the wonderfully, talented
Tony Nappo

to spin a Christmas Yarn!
The unbelievably talented and renowned
Miranda Mulholland

(with the internationally acclaimed Great Lake Swimmers, Spoon River at Soulpepper, one part of the trio Belle Star) and

Andrew Penner

(member of the also internationally Sun Parlour Players, and composer for the movies Eadweard and Small Town Murder Songs) have teamed up to create the new, powerhouse duo, Harrow Fair…as solo artist they are magnificent and together they are sublime.

HARROW FAIR WEBSITE: http://www.harrowfair.ca
Toronto December 20th at Buddies in Bad Times Theatre:
Also an amazingly eclectic evening of guests!
Sate

, the Canadian Goddess of Rock and Soul, has toured her own brand of RAwkin' Soul all around the world…from Germany and Singapore, to France and the USA…this singular entertainer will thrill, stir and ignite your senses…yes, she will!

SATE WEBSITE: http://sbtmusic.com
Straight from their place in the west end,
Brendan Wall

(ONCE, War Horse and Spoon River) and his young protege

Finbar Wall

, are bringing to the stage a very special, musical Christmas story…on my gosh…it will be awesome!
And, of course, no SUPERFUN is complete with out the appearance of
Thom Allison

(TV's Killjoys and Broadway's Priscilla Queen of the Desert) and

Micah Barnes'

(#1 ITUNES Jazz album New York Stories and former member of the Nylon's) yearly rendition of Baby, It's Cold Outside.

THOM ALLISON WEBSITE http://www.thomallison.com

MICAH BARNES WEBSITE http://micahbarnes3.bandzoogle.com/home
And then, of course, there are…
Michael Hughes

and

Ari Weinberg

as "The Christmas Carols…."
Ari is out in Winnipeg and Michael is in Toronto…and they say they are still going on. How the eff will that happen? Come and SEE!!
Accompanying all on piano, again, for the 4rth year in a row, is the  Christmas cookie monster himself,
Jim Clayton

…whose new album, Lenny Jumps In, is released in January!

JIM CLAYTON WEBSITE www.jimclaytonjazz.com
What an amazing list of guest for Toronto!! Am I right!?!? GET YOUR TICKETS HERE!!
SUPERFUN TORONTO!
Box Office: 416 975 8555 or in person at 12 Alexander Street (check buddiesinbadtimes.com website for hours of operation)
GET your tickets NOW! We always sell out in advance! DO NOT be disappointed! For serious!
And in Stratford we have a hometown love in with guests, stars and friends from our wonderful arts community!
STRATFORD DECEMBER 22ND AT REVEL CAFFE!
SEAN ARBUCKLE, one of the stars of next years "The Lion, The Witch and The Wardrobe" at the Stratford Festival, will be spinning a holiday yarn!
We are very excited to have the awesome duo of
Ayrin Mackie

(Sheila in the upcoming Stratford Festival production of "A Chorus Line") and

Martha Farrell

(Star of many Festival productions including "The Misanthrope") bring a musical holiday offering!
PLUS, straight from Sweet Chartity at the Shaw Festival and Funny Girl at the Segal Centre we have husband duo
Kyle Blair

and

Kyle Golemba

…what will they do!?!?!

KYLE GOLEMBA WEBSITE www.kylegolemba.com
STRATFORD DECEMBER 23RD AT REVEL CAFFE!
Hometown boy and big city actor and screen play writer of last year's hit movie, Dr. Cabbie,

Ron Kennell

will be telling a singular Christmas story!
Regan Thiel

, star of Les Miserables with Colm Wilkinson and the Stratford Festival productions of My Fair Lady and Camelot, will bring her gorgeous soprano voice to the show!
SO excited to have 

Monique Lund

(Star of Crazy for You and Kiss Me Kate at the Stratford Festival) and husband

Mark Weatherly

(writer of "Fitz Happens" and star of the Art's Club White Christmas") jamming it up on a very special Christmas song…they told me what it was and I freaked! Oh, the fun we will have!!!
Accompanying all of us in Stratford is Perth County's own,
Charlene Nafziger

!! How Wonderful!!
Ticket for SUPERFUN in STRATFORD go on sale Wednesday, November 18th at Revel Caffe, 37 Market Place Stratford!! Do not miss out…seating is LIMITED!
AFTER ALL THIS, you may ask how much fun we have?
THIS MUCH!!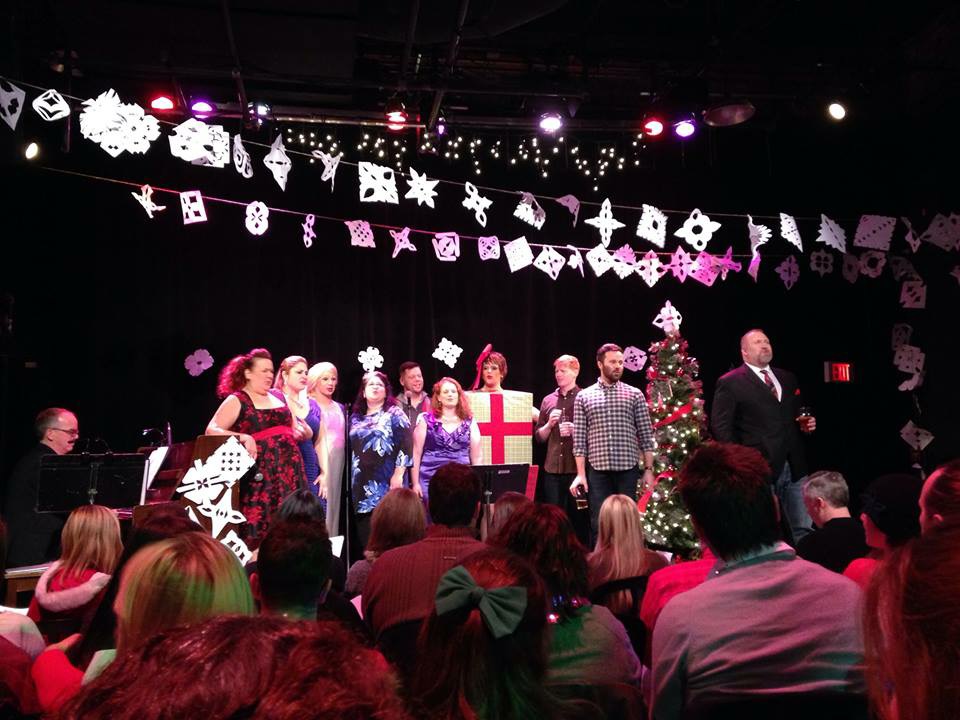 Buy your tickets NOW!
AND PASS IT ON!!
Whether you are coming solo or with a group, you will always find a friend, or many friends to sing and celebrate the season with.
We cannot wait to see you… : )