NEW "Sharron and George's SUPERFUN Christmas Sing A-Long" Shots!! SELLING FAST!!
Toronto's THREE YEARS IN A ROW SOLD OUT Christmas tradition did some posing! Alongside our trusty friend,art director and photographer,   Mike Bikerton, we can up with a whole photo booth theme…WHICH WILL TOTALLY be available at the big shows on December 19th and 20th in Toronto at Buddies in Bad Times and 22nd and 23rd at Revel Caffe in Stratford! You can get your own festive shot taken to prove you SANG THE HELL out of Christmas!
CHECKS IT OUT!!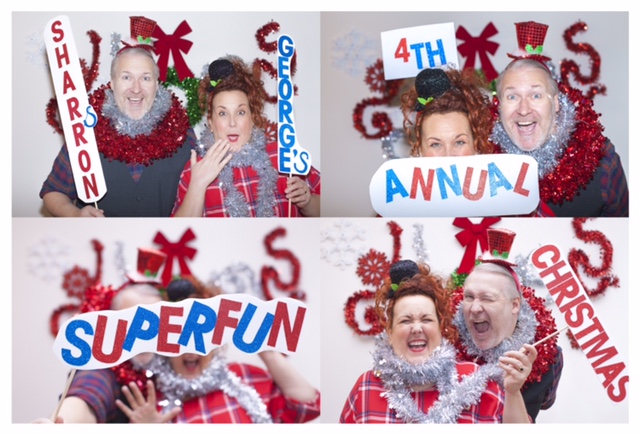 Fun, right!?!
Though we are in the BIG room at Buddies for the first time, we are already half way sold and it is the same story in Stratford…so don't be the person writing us on the day to see if we have extra tickets!! We NEVER do!
GET. YOUR. TICKETS!!
TORONTO!
BOX OFFICE : 416 975 8555
STRATFORD
In person at REVEL CAFFE 37 Market Place, Stratford! If you are finding yourself far away, but want to come to Stratford, email me at: me@sharronmatthews.com
And we can work something out!
Happy Weekend ALL!!